Born in Siena, Italy in 1347, Catherine was the 24th of 27 children. From an early age, she demonstrated a strong spiritual devotion and had a deep love for God. Despite opposition from her family, she entered the Dominican Third Order at the age of 16 and devoted herself to a life of prayer and service to the poor.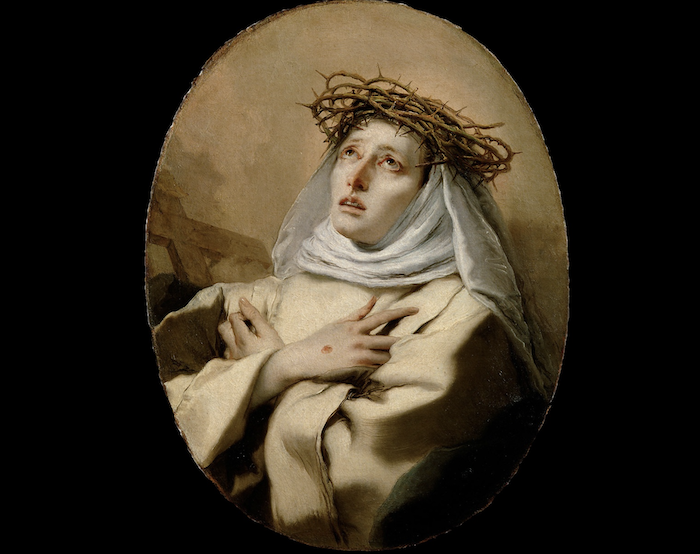 Catherine became well-known for her writings and her visionary experiences, which included receiving revelations from God and encountering the suffering Christ in the Eucharist. She also played a significant role in political and Church affairs, working to bring about peace and reconciliation between rival factions in Italy.
St. Catherine was canonized in 1461, just 25 years after her death, and was declared a Doctor of the Church in 1970. She is the Patron Saint of Italy, Europe, and firefighters, and is honored and revered by Catholics around the world for her deep devotion to God and her commitment to serving others. St. Catherine's feast day is celebrated on April 29th.
Learn more about The Saints.